Per Act 392, the LaSTEM Advisory Council shall be chaired by the Commissioner of Higher Education (or his designee) and The secretary of the Department of Economic Development (or his designee) shall serve as initial vice chairman of the Council. Thereafter, the vice chairmanship shall alternate on a triennial basis between the state Superintendent of Education (or his designee), the secretary of Economic Development (or his designee), and the Executive Director of the Louisiana Workforce Investment Council (or his designee).
Meet the Advisory Council

Dr. Kim Hunter Reed
Full Bio
Kim Hunter Reed, Ph.D., is Louisiana's Commissioner of Higher Education. She is the only female in the country currently serving as a state higher education lead who has led higher education in more than one state and was recognized nationally as the 2020 Exceptional Leader by the State Higher Education Executive Officers Association (SHEEO). In 2021, she successfully led efforts to secure additional state funding of more than $100 million, the largest strategic investment in Louisiana higher education in more than a decade.
Working with the Louisiana Board of Regents, Reed leads the state's talent development efforts, focused on increasing educational attainment, erasing equity gaps, and increasing prosperity.  To reach the state's goal of doubling the annual number of credentials awarded by 2030, she focuses on transformational policies and deep collaborative engagement in line with Regents' talent imperative.
In support of that vision, Louisiana's institutions are focused on strengthening the state's education-to-employment pipeline, accelerating student success, reskilling and training those seeking new career opportunities, finding solutions through research and discovery, and contributing significantly to the state's post-pandemic economic recovery.
Reed is a nationally recognized student advocate with extensive higher education and government experience.  In addition to leading the Colorado Department of Higher Education, she served in President Barack Obama's administration as deputy undersecretary at the U.S. Department of Education and led the White House Initiative on Historically Black Colleges and Universities. Collectively, Reed has served in various senior leadership roles with four governors.
A Lake Charles native, Reed chaired Gov. John Bel Edwards' higher education transition team in 2015 and served as the state's policy director. She also served as Chief of Staff and Deputy Commissioner for Public Affairs for the Louisiana Board of Regents, as well as an adjunct faculty member and Executive Vice President at the University of Louisiana System.
Reed received a doctorate in public policy from Southern University, a master's degree in public administration, and a bachelor's degree in broadcast journalism from Louisiana State University.
She is a wife, proud volleyball mom to her favorite Millsaps College student, and Louisiana's chief advocate for talent development.

Senator Sharon Hewitt
Full Bio
District 1 Senator Sharon Hewitt, author of Act 392 of 2017 that created the LaSTEM Advisory Council, came to the Louisiana State Senate as a recognized civic and community leader with decades of volunteer service to area children and families. The Lake Charles native and long-time resident of Slidell is a graduate of Barbe High School and holds a bachelor of science in mechanical engineering from LSU. As an engineering executive, Senator Hewitt managed major deepwater assets in the Gulf of Mexico for Shell and earned a reputation as a passionate, committed problem solver. As the demands of a young family grew, the Slidell Republican focused her energies on her children, husband, and community. Over the years, she worked to improve education policies and grow STEM programs in local schools, earning the National PTA Life Achievement Award for her leadership. The Senator continues to support families and children through her volunteer work with East St. Tammany Habitat for Humanity and Junior Auxiliary of Slidell.  As a state senator, Hewitt has focused her efforts on stabilizing the state budget, improving education, creating jobs, investing in infrastructure, advocating for families, and restoring Louisiana's coast. She currently serves as the Senate Majority Leader, the Chairwoman of the Senate and Governmental Affairs Committee, and the Vice-Chairwoman of the Women's Caucus.  In addition, the Senator is a member of the Senate Natural Resources Committee, the Senate Environmental Committee, the Joint Legislative Committee on the Budget, and a number of Select Senate Committees.  On the national level, Senator Hewitt currently serves on the Energy Committee of the Southern Leadership Conference and has previously served on the Energy Council.  In 2019, Senator Hewitt testified before a U.S. House Sub-Committee as an oil and gas expert on the industry's importance to Louisiana and our country.

Dr. Clint Coleman
Full Bio
Dr. Clint Coleman is the LaSTEM and Cybersecurity Program Administrator. Dr. Coleman is charged with managing day-to-day operations of LaSTEM Council activities and oversees the coordination of STEM Programs and the alignment of STEM pipeline education in Louisiana. As full-time staff for the Council, Dr. Coleman oversees strategic partnership building and development, fundraising, and marketing.
Dr. Coleman previously served as the Dean of Science, Technology, Engineering & Mathematics (STEM) at Fletcher Technical Community College. In this role, Dr. Coleman focused on bringing outcome-based, cutting-edge academic and workforce programs to the Bayou Region. In July 2020, Fletcher hosted the Shell Energy Venture Camp and NASA Astro Camp as a pilot virtual summer camp experience. The success of the camps relied on the combined efforts and support of three LCTCS schools, Central Creativity, Shell Oil, Chevron, and NASA. Combined, these camps serviced over 1350 registrants, from 16 states and 5 countries over the two weeks. In August 2020, Dr. Coleman was selected as the LCTCS representative to the Louisiana Board of Regent's LaSTEM Advisory Board. Dr. Coleman's career goals align with increasing STEM education access to Louisiana citizens of all ages. He continues to strive towards that goal by working with industry, commercial, non-profit, and government partners to bring educational opportunities to Louisiana.

Dr. Francesca Mellieon-Williams
Full Bio
Dr. Francesca Mellieon-Williams is an Associate Professor of Science and Mathematics Education at Southern University and A&M College (Southern). As an associate professor of Science/Mathematics Education, she mentors and guides STEM professionals through their doctoral program. Her mentorship allows students to explore their STEM interest and develop it into stellar research projects that lead them into the next professional chapter of their careers.
Dr. Mellieon-Williams' passion for STEM has afforded her the opportunity to serve in several capacities to impact PreK-20 education as a curriculum developer, educator, and facilitator. As the Director of the Science Summer Institute in the College of Sciences and Engineering at Southern, she engages middle and high school students in activities to expose them to the many facets of STEM and motivates them to pursue STEM careers. As the former Academic Innovation Coordinator of Information Technology at Southern, she worked with Southern's faculty to effectively integrate technology in their courses. Although she is no longer in that role, she understands the importance of education technology and continues to support faculty's technology integration. She believes strongly in identifying the best methods of instruction to encourage life-long learning and consistently shares that knowledge with others. To no surprise, Dr. Mellieon-Williams's areas of research include understanding minority student success in STEM, student success in gateway courses, technology use for teaching and learning, the impact of informal STEM learning, as well as increasing minority student interest in STEM careers.
She earned a B.S. in Biological Sciences from Southern University, an M.S. in Reproductive Physiology from Washington State University, Pullman, WA and a Ph.D. in Curriculum and Instruction-Science Education from Louisiana State University.

Larry Carter
Full Bio
Larry Carter has been president of the United Teachers of New Orleans since May 2008 and also serves as interim president of the Louisiana Federation of Teachers. Previously, he was a member of the UTNO executive council as well as a union grievance specialist. Carter began teaching in 1993 at Murray Henderson Elementary School on the West Bank of New Orleans, where many of the children come from households without fathers or other male adults. The position gave Carter the chance to be a strong African-American male role model for students. Carter also has been an active member of UTNO since entering teaching. After seven years in the classroom, he was offered the opportunity to serve both children and his fellow educators as a staff representative for the union. His work with UTNO has allowed him to extend union solidarity across all New Orleans school systems—New Orleans Public Schools, the Recovery School District and charter schools.

Breigh Rainey Rhodes
Full Bio
Breigh Rainey Rhodes is the Director of Math, Science, and STEM within the Office of Teaching and Learning at the Louisiana Department of Education. Breigh's team serves Louisiana's Pre-K-12 students and communities by supporting educators with strong, standards-aligned tools and resources that promote the highest quality teaching and learning environment in mathematics, science, and STEM. Prior to joining the Department, Breigh taught math and science and worked to support fellow educators through curriculum writing, teacher training, and STEM program development in Louisiana's public schools. In addition, Breigh has also worked nationally and internationally to design educational resources and initiatives for organizations including the National Geographic Society and LEGO Education. Breigh has earned several honors and awards for her work in STEM education, including the Grosvenor Teacher Fellowship, Louisiana Science Teachers' Association Essie Beck Rising Star Award, the Disney Planet Challenge Grand Prize, and the Council for Elementary Science International Muriel Green Award. She holds a B.S. in Elementary Education from Southeastern Louisiana University and M.Ed. in Gifted Education from Louisiana State University.

Dr. Bianca Deliberto
Full Bio
Dr. Bianca Deliberto is the designee for the Louisiana Science Teachers Association. She earned primary and secondary education degrees, including a Ph.D. in Science Education, from Louisiana State University. Dr. Deliberto has been a science and social studies curriculum specialist in the Zachary Community School District for three years. Prior to that, she completed twelve years in the classroom. Dr. Deliberto currently serves on the Achieve Science Peer Review Panel, most recently facilitated the Nintendo Labo Classroom with the Institute of Play Program and has participated in the OpenSciEd Field Test Program since 2018. She has National Board Certification and has presented at many national and state science conferences. She currently serves as the Region 2 Representative for the Louisiana Science Teachers Association. Dr. Deliberto was a member of the Louisiana State Standards for Science Workgroup and Committee and has also worked with the Department of Education since 2015 as a Teacher Leader Advisor for social studies and science.

Kelly Taylor-White
Full Bio
Kellie Taylor-White is the designee of the Secretary of the Louisiana Workforce Commission. Kellie has spent nearly 30 years in the fields of education and government after completing her Bachelors of Arts in Political Science and Sociology with a minor in English Literature. Kellie began her career in state government at the then Department of Social Services (now DCFS).  She left the state to pursue a federal government career in the U.S. House of Representatives and the U.S. Senate working as a constituent service representative for Louisiana's Congressional delegation.
Upon returning to state service, Kellie worked with the Louisiana Department of Elections while furthering her education in Special Education.  Kellie began teaching and continued until hurricane Katrina moved her and her family to San Antonio, Texas.  Forced to change schools as well as jobs, she restarted and completed her Master's program in Curriculum and Education and began working in educational assessment.
Through the Educational Testing Service (ETS), Kellie worked to create and improve educational assessments at the K-12, higher education, and professional levels while also pursuing a doctoral degree. She focused on managing a team of mathematics and special education assessment specialists to create the framework for the assessment consortia that would become Race to the Top, Smarter Balanced Assessment Consortium, and Partnership for Assessment of Readiness for Colleges and Careers. While collaborating with Dynamic Learning Maps and American Institutes for Research, Kellie and her team worked to improve alternative assessments for all students regardless of their levels of ability.
Returning to state service after so many years, Kellie is now helping to facilitate the seamless interaction of education and workers to provide the skills, training, and quality credentials needed to support the growth and development of the workforce of Louisiana.

Dr. Frank Neubrander
Full Bio
Dr. Frank Neubrander serves as the Louisiana State University System designee. Dr. Neubrander is the Executive Director and Chair of the Gordon A. Cain Center for STEM Literacy at Louisiana State University. He directs the LSU College Readiness Program that includes the LSU Dual-Enrollment Program, the LSU STEM Pathways Program, and several LSU STEM Teacher Training Programs. Daily, these programs provide more than 8,000 Louisiana middle and high schoolers with equitable access to state-of-the-art STEM learning experiences. Neubrander is a member of the Louisiana Board of Regents' Advisory Council for Teacher and Leader Effectiveness and of the Louisiana Board of Regents' STEM Advisory Council.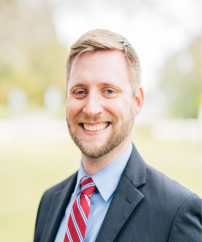 Brian Davis
Full Bio
Brian Davis is the Director of LABI's Education and Workforce Development Council, as well as the Small Business Council. Prior to joining LABI, Brian was the Director of the Louisiana Republican Legislative Delegation, Legislative Director for State Representative Rick Edmonds, a Political Consultant at 3 Strategies LLC, and Baton Rouge Regional Field Director at Americans for Prosperity. Brian is a native of Baton Rouge and attended LSU for General Studies.

Dr. Patty Glaser
Full Bio
Dr. Patty Glaser serves as the Louisiana Association of Public Charter Schools representative. Her career includes more than 20 years of school leadership experience and 18 years as a speech-language pathologist. Patty, a proud native of New Orleans, earned a doctoral degree in Curriculum and Instruction from the University of New Orleans.  Patty is The Founding Head of School and CEO of Kenner Discovery Health Sciences Academy; an open enrollment, high demand "A" rated charter school established in 2013. In five years, Patty has grown the charter school from 420 students to a bustling student body of 1,215 students serving PreK-10th grade. Prior to serving Kenner Discovery, Patty held leadership roles at Lusher Charter School and founded Holy Rosary Academy & High School & the Freeman Learning Center.  Patty is the recipient of the Christopher Columbus Award for finding new solutions to community problems and is also a member of the University of New Orleans College of Education & Human Performance Hall of Fame. In her downtime, Patty enjoys spending time with her family, traveling, water sports, and reading.

Crystal Williams Gordon
Full Bio
Crystal Williams Gordon, representing the Louisiana Association of Educators, is a lifelong learner and biology teacher in East Baton Rouge Parish Schools.  She holds a B. S. degree in Biological Sciences from Southern University, an M.Ed. degree in Secondary Science Education from Louisiana State University, and has done further studies in Educational Leadership at Southeastern Louisiana University.  During her 25-year career, Crystal has taught seventh through twelfth grades in integrated science, physical science, and biology, including advanced placement and dual enrollment courses.  She has also taught adults by serving as a curriculum content trainer for elementary science teachers.  Crystal has received various awards. She was one of five teachers nationwide to be awarded the prestigious Horace Mann Award for Teaching Excellence given by the NEA Foundation.  She has also been honored with the California Casualty teaching award, Louisiana Association of Educators Teacher Image Award, Teacher of the Year for her school twice, and Cox Teacher of the Week. She has been featured in a number of publications including the NEA Today and the LAE Voice. Currently, Crystal serves as science department chairperson, member of the instructional leadership team, science curriculum writing team, coordinator of STEM night, blood drives, and the Student Government Association.  Crystal is passionate about fostering her students' love of learning and preparing them for college and careers by utilizing 21st Century Skills.

Dr. Jim Henderson
Full Bio
Dr. Jim Henderson became the University of Louisiana System President on Jan. 1, 2017. Prior to this role, he served as President of Northwestern State University from 2015 to 2016. Henderson was Chancellor of Bossier Parish Community College from 2009 – 2014. In that time, BPCC grew its enrollment by more than 84 percent and increased annual certificate and degree completions by 90 percent. From 2011-2013, BPCC was among the five fastest-growing community colleges in the nation with enrollments of between 5,000 and 9,999. Henderson was Senior Vice President of Workforce and Economic Development/Career & Technical Education for the Louisiana Community & Technical College System from 2005 to 2009. He served as Appointing Authority and Chief Executive Officer of the LCTCS comprised of eight regional technical colleges serving more than 26,000 students. Under his leadership, the statewide technical college system with 42 individually accredited campuses was transitioned into eight regionally accredited technical colleges.

Representative Vincent "Vinney" St. Blanc
Full Bio
Representative Vincent "Vinney" St. Blanc was elected to the Louisiana House of Representatives in 2019 representing the parishes of St. Mary and Lower St. Martin.  Representative St. Blanc belongs to the Acadiana Delegation, Louisiana Republican Legislative Delegation and the Louisiana Rural Caucus and serves on the Agriculture, Forestry, Aquaculture & Rural Development Committee, Education Committee as well as the Atchafalaya Basin Program Oversight Committee.  Prior to serving in the Louisiana Legislature he served as Chairman of the Board of Director for the Louisiana Community & Technical College.  He is a graduate of the University of South Louisiana (now UL-Lafayette) and attended Hanson Memorial High School in Franklin, Louisiana.  Representive St. Blanc was named the Louisiana Business and Industry MVP for his support of the Louisiana business and industry sector as well as receiving top honors from the Louisiana Family Forum for putting Louisiana families first over politics.  Representative St. Blanc is married to Karen St. Blanc and has one son, Vincent, and two daughters, Janine and Elizabeth, along with six grandchildren.

Melissa Mann
Full Bio
Melissa Mann serves as an appointee for the LaSTEM Advisory Council by the Secretary of the Department of Economic Development. Since joining CenturyLink in 2016, Melissa has served as the company's principal advocate with the state government in Louisiana. She was most recently named Vice President, Government Affairs and Public Policy. Her responsibilities include leading the company's regulatory and government affairs activities across a 16-state region. In addition, she oversees the company's external affairs activities engaging with Attorneys Generals, and Governors across the country on technology issues relevant to CenturyLink.
Melissa brings far-reaching experience and relationships to CenturyLink serving previously as the first female Chief of Staff to a Louisiana Governor. Prior to serving as Chief of Staff, Melissa held senior-level roles within both the Department of Transportation and Development and the Governor's Executive Offices. She is a Louisiana native and a graduate of Louisiana State University.

Ronnie Morris
Full Bio
Ronnie Morris is an elected member of the Louisiana Board of Elementary and Secondary Education (BESE). Ronnie was born in Shreveport, Louisiana. He graduated from Louisiana State University and is an engineer. He is the founder/president of We Produce Grads, is board treasurer of BASIS School, and a mentor in the ExxonMobil Diversity Scholars Program.

Dr. Calvin Mackie
Full Bio
Dr. Calvin Mackie was appointed to the LaSTEM Advisory Council by Governor John Bel Edwards. A lifelong resident of New Orleans, Dr. Calvin Mackie graduated from high school with low SAT scores requiring him to undertake special remedial classes before he was admitted to Morehouse College. He completed his degree in Mathematics, graduating Magna Cum Laude and a member of the prestigious Phi Beta Kappa National Honor Society. He was simultaneously awarded a Bachelors degree in Mechanical Engineering from Georgia Tech, where he subsequently earned his Master and Ph.D. in Mechanical Engineering. While pursuing his doctorate degree, he served as an instructor of mathematics at Morehouse College. Following graduation, he joined the faculty at Tulane University, where he researched heat transfer, fluid dynamics, energy efficiency, and renewable energy. In 2002, he was promoted to Associate Professor with tenure. Mackie's eleven-year academic career ended in June 2007, when Tulane University disbanded the engineering school in response to financial hardship induced by Hurricane Katrina.
During 2004 and 2005, Mackie was a visiting professor in the Department of Chemical Engineering at the University of Michigan, where he performed research on fuel processors for PEM fuel cells. He enjoyed a respected academic career, before refocusing on consulting and professional speaking. Mackie has won numerous awards including, the 2003 Presidential Award for Excellence in Science, Mathematics and Engineering Mentoring, 2002 Black Engineer of the Year Award for College Level Educator, 2002 New Orleans Data News Weekly Trailblazer Award, and the 2000 and 2002 Pi Tau Sigma/ASME Excellence in Teaching Award in Mechanical Engineering.  Following the catastrophic Hurricanes Katrina and Rita in 2005, former Louisiana Governor Kathleen Blanco appointed Dr. Mackie to the 33-member board of the Louisiana Recovery Authority (LRA), the guiding agency to lead the state's rebuilding efforts. In 2009, Louisiana Lt. Governor Mitch Landrieu appointed Dr. Mackie to the Louisiana Council on the Social Status of Black Boys and Black Men. The board elected Mackie to the chair position and he is leading the state's effort to create policy and programs to positively impact the quality of life for black males and families in the state of Louisiana. Committed to community service, Mackie is also an active member of the National Speaker Association and the 100 Black Men of Metro New Orleans.
Kaneisha Bailey Akinpelumi
Full Bio
Ms. Kaneisha Bailey Akinpelumi, representing the Louisiana Association of Independent Colleges & Universities (LAICU), currently serves as Associate Vice President of the Office of Research & Sponsored Programs (ORSP) at Xavier University of Louisiana. ORSP at Xavier provides oversight of the university's research activities and all federal, state and local grant awards, including several STEM education initiatives. The office also manages the university's growing intellectual property portfolio, leads innovation initiatives, and fosters collaborations with local, regional, and national stakeholders.
Prior to joining Xavier, Ms. Akinpelumi was an Assistant Grants Policy Officer in the Office of Policy for Extramural Research Administration (OPERA) at the National Institutes of Health (NIH). During her tenure at NIH, Ms. Akinpelumi's responsibilities included development, analysis, and implementation of federal regulations and agency policy.  She also served on several trans-NIH and federal-wide committees and was a 2017 recipient of the NIH Director's Award.
Additionally, Ms. Akinpelumi, a New Orleans native, is a veteran senior administrator whose experience includes over ten years in federal government, four years with the State of New Jersey Department of Education, and several years in non-profit management. She holds a bachelor's degree from Dillard University and master's degree from the University of Pennsylvania's School of Social Policy & Practice.

Christen Timmins
Full Bio
Christen Timmins is the current president of the Louisiana Association of Teachers of Mathematics (LATM).  She holds a B.S. degree in Secondary Mathematics Education from Northwestern State University and an M.Ed. in Special Education with a concentration in gifted education from Southeastern Louisiana University.  A 17-year educator, Christen currently teaches at Fontainebleau High School in St. Tammany parish.  Prior to joining the FHS faculty, she taught at suburban and rural schools across Louisiana and Texas.  She has taught the spectrum of math courses from 7th-grade math to Advanced Placement calculus.  She has also taught life, earth, and physical science courses and sponsored a science club for eight years.
Passionate about improving mathematics education, Christen has led professional development sessions at the school, district, and state levels. As a graduate student, she conducted action research into improving students' conceptual understanding of mathematics topics and the feasibility of integrating art education into mathematics courses.  She has mentored preservice and new teachers and inspired many of her own students to become educators.  She was honored as her school's Teacher of the Year for 2016-17.

Dr. Janet Pope
Full Bio
Dr. Janet Pope was selected by the Louisiana School Boards Association as its Executive Director in August 2015 after being their Board Development/Legislative Specialist for five years. Prior to joining LSBA, she served nineteen years in a traditional public school system in south Louisiana whereby she held various teaching and administrative positions in both the elementary and secondary school settings. Dr. Pope possesses National Board for Professional Teaching Standards certification, and undergraduate degrees, and completed her dissertation at the University of Louisiana at Lafayette titled "How do GEAR UP Program Experiences Support College Readiness:  A Qualitative Narrative Multiple Case Study Exploring College Readiness." During Dr. Pope's tenure as a GEAR UP Cohort Manager, STEM initiatives were a major component of regular programming for Louisiana students.

Paul J. Helton
Full Bio
Paul Helton is the designee for Louisiana Economic Development and serves as LED FastStart's Executive Director, providing oversight and direction for all LED FastStart project operations and workforce initiatives. He was recruited to Louisiana as one of the founding team for LED FastStart, which has been the nationally top-ranked workforce development program for 12 straight years.
Paul Helton has over twenty years of targeted workforce development experience.  As the leader of the LED FastStart program, he has helped to create a well-qualified and sustainable workforce in Louisiana for over a decade.  Prior to LED FastStart, Helton served as the Director of Economic Development for North Metro Technical College in Acworth, Georgia, leading the Contract Training, Continuing Education, and Workforce Programs divisions.  Helton also managed individual company workforce development projects with the successful and highly ranked Georgia Quick Start program.  Prior to Georgia Quick Start, Helton was an independent training consultant and a Training Specialist with the US Navy TRIDENT nuclear submarine program.
A graduate of Regents College (now Excelsior College) of the University of the State of New York, Helton also holds a master's degree in adult education from the University of Georgia.  Helton is also the past President and current board member of the National Association of Industry Specific Training Directors (NAISTD) and an active member of the Association for Talent Development (ATD), the Louisiana Industrial Development Executives Association (LIDEA), and is an Aspen Institute Economic Opportunity Fellow.

Scott Stevens
Full Bio
Scott Stevens is the Louisiana Association of Principals' representative. Since July 2014, Mr. Stevens has served as Principal of Woodlawn High School in Baton Rouge. During his tenure, Woodlawn has added multiple Advanced Placement and Dual Enrollment classes, along with a Magnet program to complement its Gifted and Talented program. He continues to support STEM programs, clubs, and activities at Woodlawn. Mr. Stevens and the Woodlawn Robotics team, Panthrobotics, were invited to the FIRST World Championships in previous years and hosts the DOW Red Stick Rumble. He has served the East Baton Rouge Parish School System for 13 years as a teacher and administrator. Stevens earned a Bachelor of Science degree from Louisiana State University and a Masters of Education from Southeastern Louisiana University. He currently resides in Prairieville with his wife and two children.

Dr. Rachel Vincent-Finley
Full Bio
Dr. Rachel Vincent-Finley is the Associate Dean for Academic Affairs in the College of Sciences and Engineering at Southern University and A&M College. She earned a B.A. in Mathematics from Bryn Mawr College and a M.A. and a Ph.D. in Computational and Applied Mathematics from Rice University.
Dr. Vincent-Finley joined the faculty at Southern University in 2009 as a Louisiana Optical Network Initiative fellow and an Assistant Professor in the Department of Computer Science. Soon thereafter, she became and continues to serve as an XSEDE Campus Champion for Southern University. Dr. Vincent-Finley continues service on the faculty in the Department of Mathematics and Physics.
Dr. Vincent-Finley's service to the state includes appointments on the Louisiana Optical Network Infrastructure (LONI) Management Council and the LaSTEM Advisory Council. Her general research interests include numerical analysis with applications to molecular biophysics and materials science.
Dr. Vincent-Finley's education and outreach efforts include broadening participation in STEM for underrepresented groups and enhancing the connections between higher education and industry through workforce development partnerships.

Dr. William Wainright
Full Bio
Dr. William Wainwright was appointed Chancellor of Northshore Technical Community College in August 2011. In 2018, Dr. Wainwright accepted the Interim Appointment of Chancellor of Delgado Community College to lead the college through the search for a new Chancellor. He officially returned to his post as Chancellor of NTCC on July 1, 2019. Dr. Wainwright began his higher education career as a faculty member and grant writer. He later served as Campus Dean and Dean of Workforce Development within the Louisiana Community and Technical College System and Vice President of Business Services for the Safety Council.
Career highlights include Harvard Institute for Educational Management Fellow, Salzburg Global Leadership Institute Fellow, Accreditation Consultant for Jeddah Community College in Jeddah, Saudi Arabia, and publication in The Community College Journal of Research and Practice. Dr. Wainwright currently serves his community as Immediate Past President of the Board of Family Promise of St. Tammany and serves as a board member of GNO, Inc. and the Northshore Business Council. He is a former member of the St. Tammany West Chamber of Commerce and a Commissioner for the St. Tammany Corporation.
Local, state and national highlights include being recognized as the 2014 St. Tammany Economic Development Innovator of the Year, 2015 Partner of the Year, and 2017 St. Tammany West Chamber of Commerce Community Leadership Award recipient. National and state higher education highlights include a 2016 nomination to the American Association of Community Colleges Commission on Research, Innovation, and Emerging Trends and a 2017 nomination to the LaSTEM Advisory Council. His college was distinguished as the Louisiana ACT Exemplar for College and Career Readiness for 2015, recognized nationally in the December 2015 Community College Week publication for growth, ranked top in the nation by the Brookings Institute for the greatest economic value of graduates, ranked 3rd in the nation for fastest growth by the Chronicle of Higher Education in 2018, and of recent, the college has been distinguished as a 2018 & 2019 Top Workplace by NOLA.com. He currently serves as Immediate Past President of The Council of Louisiana Colleges & Universities and President of COMBASE, a national community-based education organization. He completed his doctoral studies at the University of New Orleans in December of 2011 in Higher Education Administration.
William resides in Madisonville, Louisiana with his wife Misty and two children.

Tina Watts
Full Bio
Tina Watts is the Community Investor for Boeing Global Engagement. She serves as a steward for charitable and business investments and engagement in the Southeast region while implementing Boeing's Global Engagement mission to advance business and policy goals, enhance its brand, and build better communities.  In addition, she assists and supports the development and maintenance of relationships with major companies, organizations, and key local and state elected and community leaders regarding educational, civic, veterans, and military family issues. Tina serves as a company advisor to the Employee Community Fund (ECF) and manages employee community engagement programs.
Previously, Tina held the position of Sr. Marketing Manager for DeltaCom, a facilities-based competitive local exchange carrier (CLEC), responsible for the marketing team and construction of large quantities of diverse data into concise and useful product information for product sales and marketing.  Before moving to Huntsville, Alabama, Tina worked as the Business Development Manager at Everest Technologies, an information technologies consulting company in Nashville, Tennessee.
Tina's career began in 1987 at Micro Craft, Inc. in Tullahoma, Tennessee.  There, she held positions in administration, customer relations, marketing and strategic planning, proposal development, and program management supporting government and commercial aerospace and propulsion engineering and manufacturing contracts.
Tina serves on the board of directors for Alabama Math, Science, Technology, and Engineering Coalition, A+ Education Partnership, Community Foundation of Greater Huntsville, and the Huntsville Madison County Chamber of Commerce Foundation.  She also serves on the Community Foundation of Greater Huntsville Community Impact Committee, University of Alabama Huntsville, Industry Advisory Committee, Alabama STEM Advisory Council, Alabama Workforce Investment Council, and Louisiana STEM Advisory Council.  Tina is a founding member of the International Women's Forum Alabama Chapter.
A native of Winchester, Tennessee, Tina holds a Bachelor of Science from Middle Tennessee State University.  She enjoys golfing, serving the community, and spending time with her friends and family.

Dr. Jaimee McCullen Williams
Full Bio
Dr. Jaimee McCullen Williams was appointed to the LaSTEM Advisory Council by Governor John Bel Edwards. Originally from Los Angeles, CA by way of Natchez, MS, Dr. Williams is currently an Instructional Supervisor of Middle Schools employed by the Ascension Parish School Board. Dr. Williams earned both her Bachelor's and Master's degrees from Southern University A & M in Baton Rouge and earned her Doctorate in Educational Leadership at Southeastern Louisiana University. Dr. Williams has been the principal of Gonzales Primary School where she was a finalist for Louisiana State Principal of the year. She has also served as an assistant principal, instructional coach, reading coach, and teacher. Before her pursuit of education, Dr. Williams worked for the New Orleans Saints in sales and marketing upon graduating from college.

Tom Yura
Full Bio
Tom Yura is the Chief Operating Officer of Cornerstone with 29 years of experience in chemical manufacturing. In addition to his corporate responsibilities, Tom serves on the board of directors of the National Association of Manufacturers, the Louisiana Chemical Association (Chair of the Safety and Health Committee), the Greater Baton Rouge Industry Alliance (Chair), and the Boy Scouts of America Istrouma Area Council. He also serves on the LaSTEM Advisory Council and the Energy Advisory Council of the Federal Reserve Bank of Atlanta.
Prior to joining Cornerstone, Tom was the Senior Vice President and General Manager for BASF's Geismar, Louisiana site, the largest of the corporation's North American manufacturing locations. He has led both U.S. and European-based manufacturing organizations through growth and transformation. He was responsible for overseeing the daily operation of 28 plants manufacturing many different products including urethanes, chemical intermediates and surfactants.
Tom received his Bachelor of Science in chemical engineering from the University of Texas at Austin.

Jawanda J. Givens
Full Bio
Jawanda J. Givens is the Director of the Workforce Investment Council (WIC). Since 2007, Mrs. Givens has worked at Louisiana Workforce Commission in several positions. During her tenure, Mrs. Givens has worked in the Department of Recruitment and Placement as a Case Manager, Executive Assistant to the Director of Office of Workforce Development, and Functional Supervisor. Mrs. Givens has also worked as the Assistant to the former Director of the Workforce Investment Council for the past four years. She has also worked on successful cohorts in the River Parishes.
She is an active board member on two workforce development local boards, River Parishes and LAT Houma. She is a native of New Orleans and currently lives in LaPlace, Louisiana with her husband and two daughters.

Dr. David Lafargue
Full Bio
Dr. David Lafargue is the Executive Director for Workforce Solutions at SOWELA Technical Community College. He is charged with customized training, talent development, and creating solutions to meet the needs of Louisiana's workforce. Dr. Lafargue previously served as the LaSTEM and Cybersecurity Program Administrator at the Louisiana Board of Regents. He was responsible for the day-to-day operations of the LaSTEM Advisory Council and the Cybersecurity Education Management Council along with Louisiana's STEM and Cybersecurity alignment, fundraising, marketing, and strategic planning.
Dr. Lafargue began his career in the industrial field spanning ten years while advancing within petrochemical operations, project management, analytics, quality control, and training.  He later transitioned to Louisiana's higher education system and taught as a faculty member for approximately six years. Dr. Lafargue later served in administrative roles as Department Chair and Dean for industrial programs spread over multiple districts in southwest Louisiana. This role led to responsibilities of supervision, curriculum oversight, program creation, facility design and workflow, training equipment procurement, creating and sustaining stakeholder partnerships, and fundraising. Dr. Lafargue's work experience spans approximately 22 years of building relationships and partnerships among businesses, educational stakeholders, and community-minded citizens throughout Louisiana and beyond.
Dr. Lafargue earned a Bachelor's degree in Engineering Technology, a Master's degree in Management and Leadership, and a Doctorate in Educational Leadership with an emphasis in Higher Education. His research focuses on post-secondary students in STEM fields using augmented and virtual reality as tools for learning. 

Dr. Lindsey Keith-Vincent
Full Bio
Dr. Lindsey Keith-Vincent serves as the Associate Dean of Research, Outreach and Innovation in the College of Education and the Director of the Science and Technology Education Center (SciTEC) at Louisiana Tech University. She was appointed to the commission by Governor John Bel Edwards.
Dr. Vincent is a first-generation college completer and a graduate of Ouachita Parish High School. She earned a B.A. in Secondary English Education, an M.S. in Adult Education, certification in Biology Education, and an Ed.D. in Educational Leadership from Louisiana Tech University. She holds a certificate in Positive Psychology from the University of Pennsylvania as well as a certificate from Johns Hopkins University in contact tracing, both acquired through Coursera. She also holds a certificate in Digital Wellness from the Digital Wellness Institute and serves as part of the founding team for the new LSU Health Sciences and Louisiana Tech University Digital Literacy and Well-Being Collaborative. Dr. Vincent has helped launch innovative programs including the first cyber education certificate with colleagues at Cyber.org and the UTeachTech teacher preparation model created at the University of Texas at Austin, supported with seed funding from the National Math Science Initiative and the Howard Hughes Medical Institute. She has served as PI or CoPI on a number of funded efforts including some sponsored by the National Science Foundation, NASA, U.S. Department of Education, Louisiana Department of Education, and the Charles Mott Foundation.
She was selected as the 2021 William Craig Outstanding University Educator by the Louisiana Science Teachers Association, the Vantage Visionary Educator, and the LACUE Post-Secondary Regional Educator of the year. She has served on the Louisiana Sparta Groundwater Commission, the National Girls Collaborative leadership team, as Co-Director of the Louisiana branch of the International Technology and Engineering Educators Associate (ITEEA). She is a graduate of the University of Louisiana System Management and Leadership Institute.
Lindsey's experiences and love for students have shaped her aspirations and guided her desire to help provide authentic educational experiences for every learner.