LAFAYETTE, La. – The Board of Regents approved the FY 2024-2025 budget request for postsecondary education, prioritizing investments that support the work of the Master Plan and its attainment goal of 60% of working-age adults holding a postsecondary credential of value by 2030.  Regents is seeking to build on the momentum from budget increases in previous legislative sessions, making the case for funding to accelerate workforce development, faculty pay, student support and research, thus driving overall state competitiveness.
Despite prior increases, Louisiana significantly lags the Southern states in support for higher education, ranking second-to-last in per capita funding among the sixteen states in the Southern Regional Education Board. The result is an outsized financial burden on students and families, keeping the cost of higher education out of reach for too many Louisiana citizens.
"For us to meet the demands of the future and fulfill our goal, we must build on the previous years' support by continuing to advance Louisiana's reinvestment in higher education and fund public institutions at levels that are competitive with our neighboring Southern states," said Regents Chair Collis Temple III. "Having a shared vision that focuses on accelerating student completion and eliminating persistent equity gaps unifies our mission and our work."
While full funding for higher education would require a State General Fund increase of $705M, the FY 2024-2025 reinvestment package developed in consultation with the systems is $272.8M. It includes three recurring funding components: competitive advantage funding to drive improved outcomes through student success and talent development, a focus on affordability by supporting dual enrollment and eTextbook initiatives, and key targeted investments in areas such as data protection and adult basic education.
The complete budgetary reinvestment package requested by Regents can be viewed here. Regents will transmit the approved budget request for all higher education systems to the Division of Administration by November 1, 2023, as required by state law.
In addition to approval of the funding request, the Board received the initial legislative report on the M.J. Foster Promise Program.
The state's new adult financial aid program was established by Act 457 of the 2021 Regular Legislative Session, creating a $10.5 million annual state fund to provide aid to adults seeking to enroll in high-demand short-term programs at Louisiana community colleges.
In its first year, the program provided funds to 1,192 students to support their education and training. Most of the students were 30 or older, and 60% earned less than $30,000 per year. Of those students, 80% were women and nearly half were African American.
While many are still in the midst of their studies, 188 have already completed their credentials. The overwhelming majority of program completers were in healthcare fields, a high-demand area in our state.
"We are encouraged by the initial results indicating that the M.J. Foster Promise Program is assisting under-resourced students and directly supporting workforce needs as well, particularly in healthcare," said Commissioner of Higher Education Dr. Kim Hunter Reed. "Having an adult financial aid program is critical to improving access, affordability and reaching our attainment goal. We look forward to significantly expanding the reach of this program, to attract more adult students from across the state."
The breakdown of participants and completers can be found below:
2022-2023 M.J. Foster Promise Funding Recipients by Age Range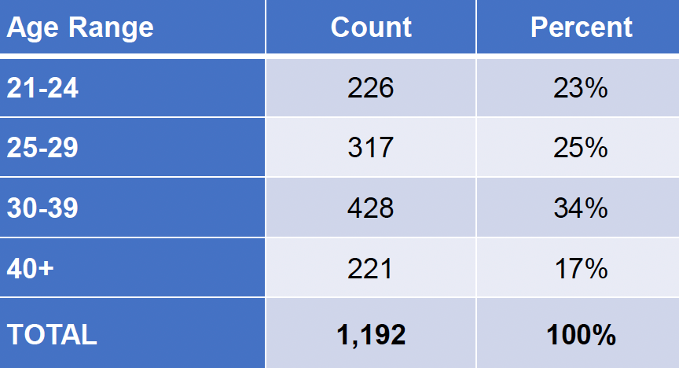 M.J. Foster Promise Completers (2022-2023)

2022-2023 M.J. Foster Promise Completions by Program Area

The Board also approved the M.J. Foster Promise Program Annual Report and authorized it to be submitted to the appropriate legislative committees.
#LaProspers
Contacts
Melissa Maranto, Communications Director
melissa.maranto@laregents.edu • 985-516-5121
Dr. Chris Yandle, Assistant Commissioner for Public Affairs
chris.yandle@laregents.edu • 985-373-5845
---